Julee Cruise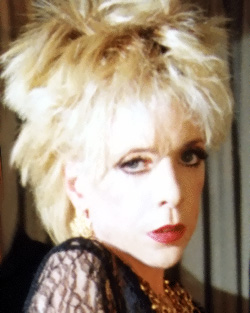 Julee Cruise is most famous for being the singer in David Lynch movies and especially Twin Peaks. Her 1950s style filtered through modernity with a lovely glaze of dreaminess suits not only Lynch's films, but makes for great listening.
see Blue Bob, Jocelyn Montgomery with David Lynch
Information: Juleecruise.net
Suggested First Purchase: Floating Into the Night
---

Floating Into the Night (1989) -- The Twin Peaks and Blue Velvet tracks aren't the only things worth listening to on this album which sounds as dreamy as its title.

The Voice of Love (1993) -- Not quite as good as the first collection, lots of the songs are Twin Peaks instrumentals with lyrics, an idea that didn't work that too well. Still, the darker mood of this album (even more bassy also) serves well for background mood music.
---
Copyright (c) Jul 2000 - Jul 2008 by Rusty Likes Music