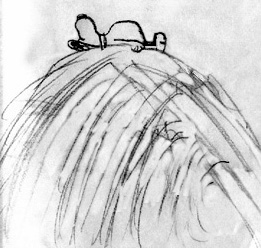 By day I sleep on haystacks.
---
You can probably tell it was difficult to clone out the seep-through on this one. That's why the haystack looks a little crappy. This whole picture looks kind of crappy, too. This Snoopy looks like a ten-year-old drew it or something.
Home. Previous page. Next page.
---
Copyright (c) Sep 2004 by Rusty's Art